Overview
I'm new to ponds but not new to "keeping water", I've had fresh and saltwater aquariums for over 40 years. I have so much new to learn and I think I'm most excited about that, the learning.
I've wanted a pond forever but it was never the right time. I started getting serious and researching a couple of years ago then started designing back in May. Tomorrow, 11/30/2020, if the weather holds out, we start building!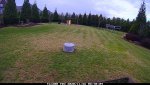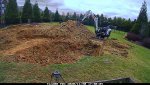 Planning and Construction
I started thinking about a pond years ago but really started planning in May of 2020. I've watched more videos and read more posts and articles than I can count in the last few years.

I worked with a couple of vendors before deciding who'll build the pond we went back and forth on the size of the pond and stream a number of times before finally settling on the dimensions and the details, they were great to work with. After the pond build is complete, hopefully about 4 weeks, then we'll follow up with a landscaper to finish the core of the project. From there the real fun will begin in the spring when we'll plant the wetland filter and add the first fish.

I'm going to timelapse record the pond build and probably the landscaping after. I'll try to keep up with posting videos but there may be some delays.
Videos