Overview
3500 gallon pond with 40 ft waterfall and an 8' drop.
some goldfish only (can't see more expensive fish eaten by heron and mink)
I posted a few shots of the property which has a nearby creek and is why I get various critters coming in
Weeping pine is locally known as an "elephant" pine.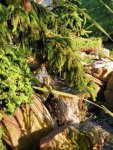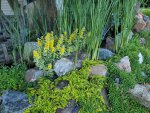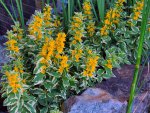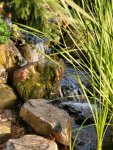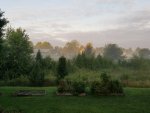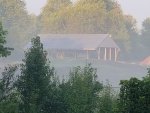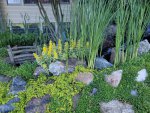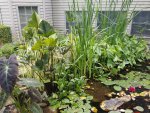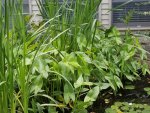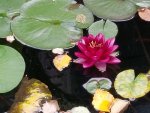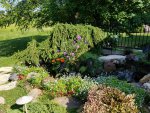 Planning and Construction
was built in 2008. I do almost all the maintenance, but every few years hire someone to clear out the sludge. Tropicals are wintered indoors, but some hardy ones survive like the Taro's...