Joined

Dec 15, 2008
Messages

10,587
Reaction score

6,401
Location
Hello and welcome. glad you could stop by... O.K to start just a few fish pics....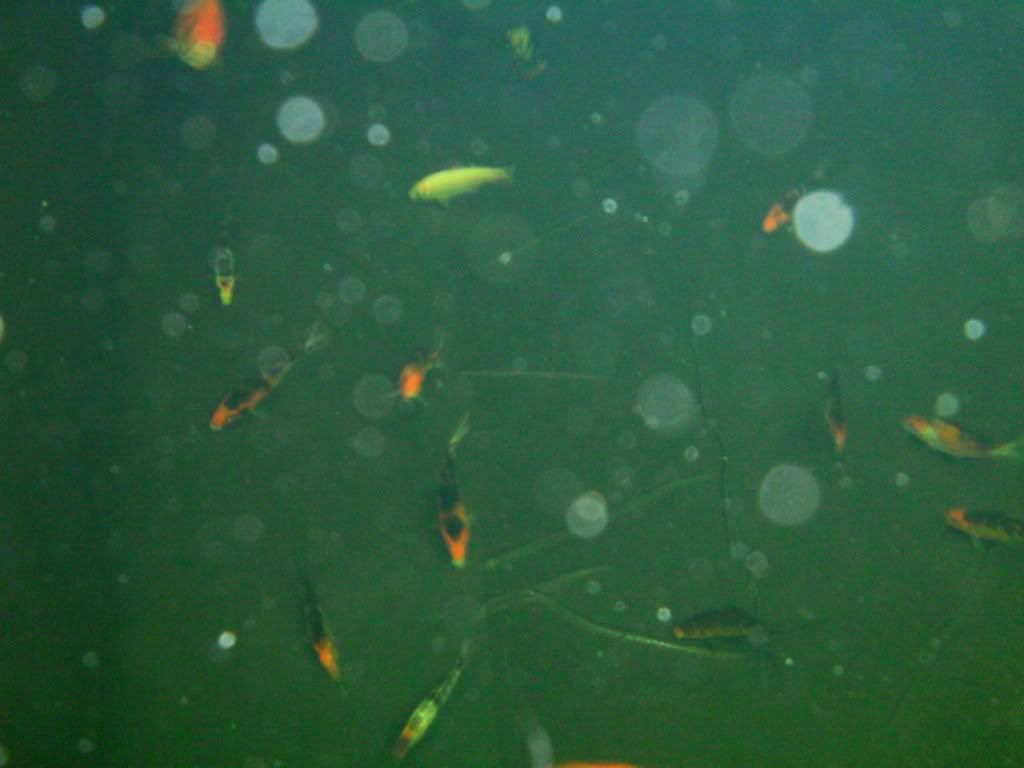 Hope those were enjoyable..
now on to a bit on my filtration. a simple upflow filter. 55 gal poly barrel with a flush assembly. its fed by a TetraPond 1000gph pump. and prefiltered by a TetraPond barrel style prefilter. ( the larger of the two they make).
the flush assembly is run thru a wall and to the sump vault for the house. this allows the wastes that are flushed from the filter to be pumped out into the sewer system. the downpipe or inlet for the filter is venturied for some extra free aeration. (actually draws quite a bit of bit of air into the filters water column)
now just to touch on light skimming, fines filtration, circulation and more aeration. a simple seperate independant sysem thats self contained and easily maintained. its a simple paper shredder trash can, (a bath sized trashcan would do as well). it has a 1000gph (only 44 watt) fishmate pump mounted to its bottom and plumbed into it via an 1" pvc elbow inside a 2" length of 1&1/4" tubing and a 2" length of pipe reaching up inside the can. inside the can there is a pvc frame about 4" high to hold up a grid, that the fines media sets on. this keeps the fiberfill from getting sucked into the pump inlet, and a good area for the water to disperse the draw from the pump more evenly thru the media. this setup does a fantastic job of catching fines. which tend to accumulate (in suspension) at the waters upper level.
Now the output of pump is elbowed with a 45* and venturied. fed by a 1.75 watt aquarium air pump. this puts out a suprizingly strong stream of fine bubbles for aeration. and a more than adequate flow for circulation.
i just cant seem to get a good picture of the fine bubbles put out...
The comination of the directed flows of both filter units is adequate in flow to create a gentle whirl pool affect and gather the most part of all fish wastes into an easily netted up pile. i also do run a continuous drip system. i open the bio filters flush valve for 15 seconds or so every couple days. and just let it refill. when it hits the line i open it up again.... simple but effective...