Well, we are still alive. I don't know if you remember what our back yard looked like when we got here, but here it was..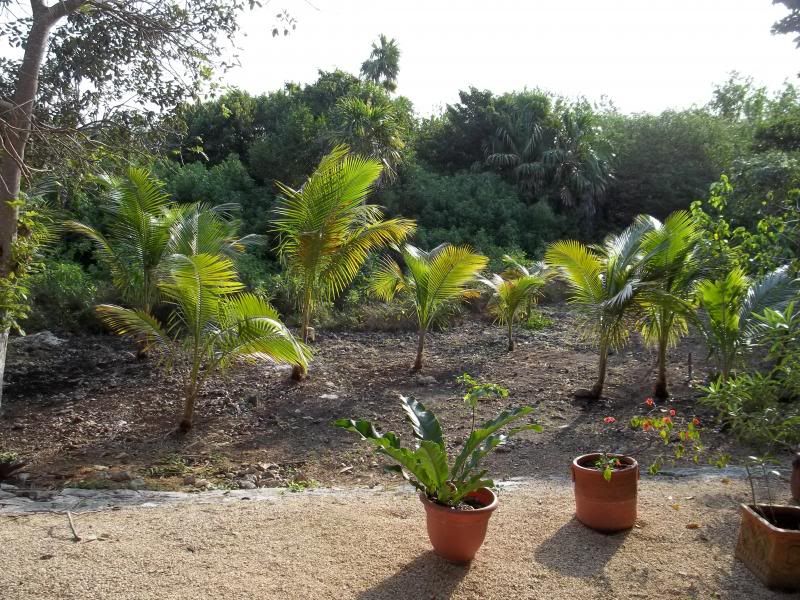 Too many coconut trees means too much shade. When you are butted up against the jungle, this means mosquitoes, a lot of them.
The view from the upper deck...
While the jungle was being pushed back 3 meters, we were leaving our mark...
Then we salvaged 2 Agave's from a trash pile..
Scrounged nice driftwood from the beach..
Of course we took time out to get matching tattoos..
To be continued.