Joined

Apr 2, 2010
Messages

1,151
Reaction score

1,353
Location
Showcase(s):
Hardiness Zone

8a
So this has been an issue for years and years and years. This is an indoor concrete pond. Its filled with a hose over the side. The pump sits inside the pond. A few months ago I purchased from pond armor which I've used successfully on my outside pond. So I gave it a go inside. Cleaned the walls, applied 2 coats of the product (used both white and black because the warden wanted a white bottom) Filled it up and once again it began to to leak in the EXACT SAME SPOTS as before on the outsides of the pond onto the floor around it. What's more frustrating is the bottom of the pond is lower than the floor level but the leak continues on the outside onto the floor. Most of the water leaks out from the left and some on the right, some on the back and front. The floor leans towards the back door. I am completely out of ideas.
If anyone has any suggestions on something to put in the water to track the leak (ive tried before without success but willing to try again), anything please.
The water ONLY is filled up to the black which is the pond armor (and the white)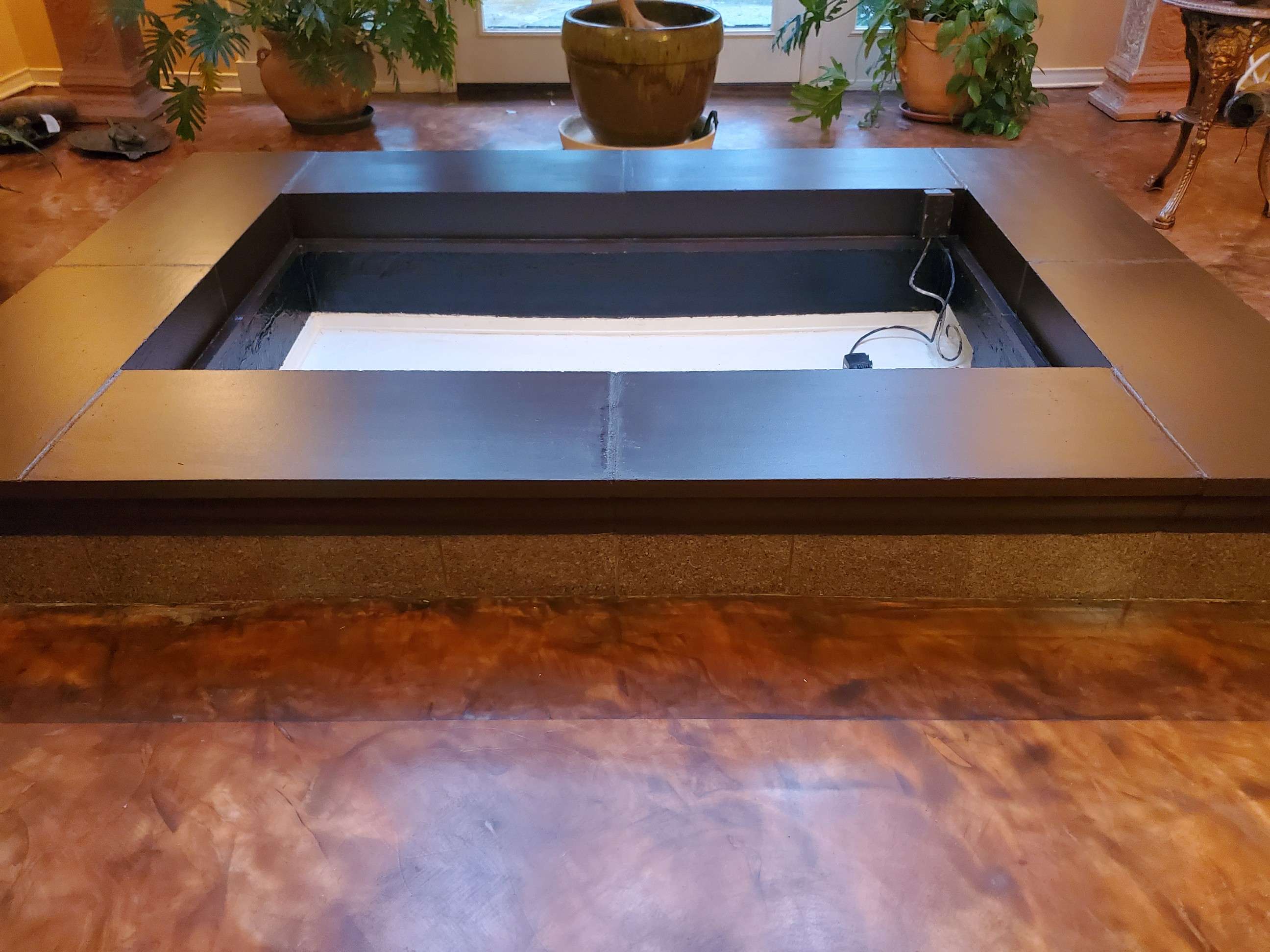 This is where it was in the morning from the top of the black where it was filled. But it continued to go down even though the leaking on the floor had stopped.