Joined

Sep 15, 2011
Messages

863
Reaction score

423
Location
I have been having all sorts of problems with my water this year for some reason. Had a algae bloom real early this year and I have been told that a UV light is the best way to get rid of algae blooms and pea soup water. So with a little creative thinking and a hours work, I made my own UV light set up.
I went to Menards and bought 2 9 watt uv lights for $99 a piece.
Now with most UV lights, you have to plumb them into your tubing for the rest of the pond and sometimes get a pump to run them. Well thats where I decided to change things up a bit. I have a off brand of a Savio skimmer box and from what I can tell Savio skimmer boxes have spots in them where you can add a UV light.
In order for this to work I had to cut the top off of the new housing for the uv light to be sealed up tight.
Then I just had to slide it on the UV light assembly. This is with out the top piece cut off the new housing
With the cut off piece on the UV light
Now all put together
Next I took off the covers for where the UV goes in the Skimmer box.
Next I put the assembled light in the opening and plugged it in to make sure that it was working.
Next I had to cut the cover for the top of the UV space so I could get the cord to fit thru and put the cover back on
I did the same for the other side of the skimmer box so there is 2 9 watt UV lights and each one can handle up to 1,500 gph.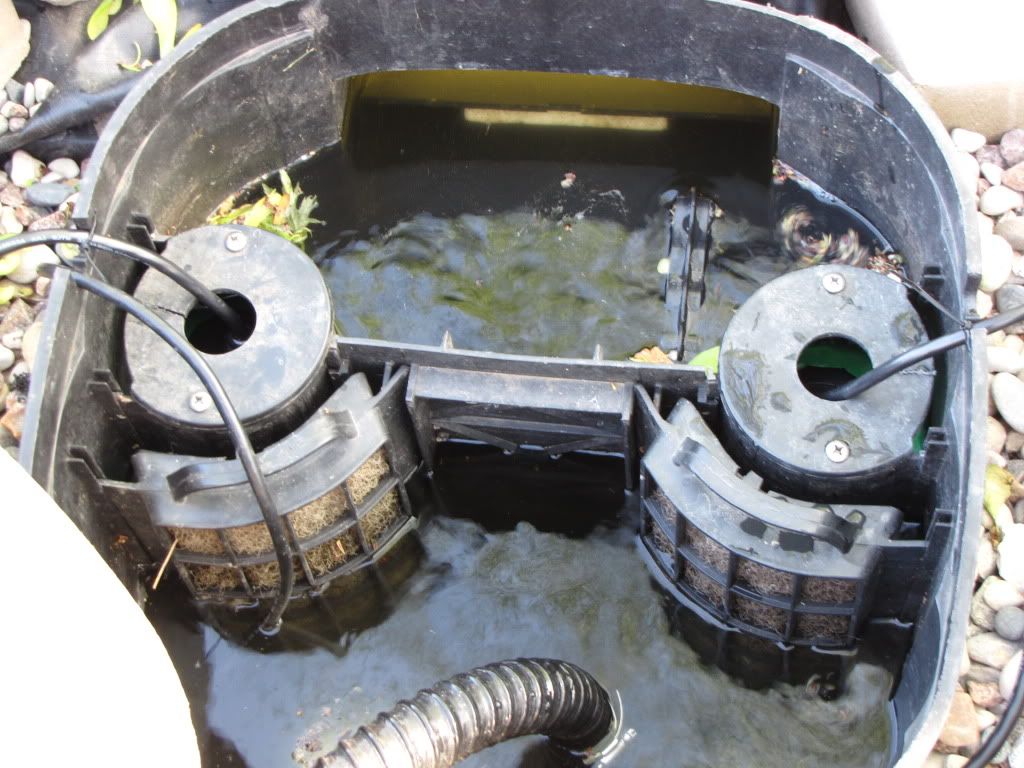 Drilled a small hole at the top of the skimmer box so I could run a zip tie thru to secure the cord and set the UV light at the height that I wanted it.
All complete with the cover on and UV light on.
Both sides done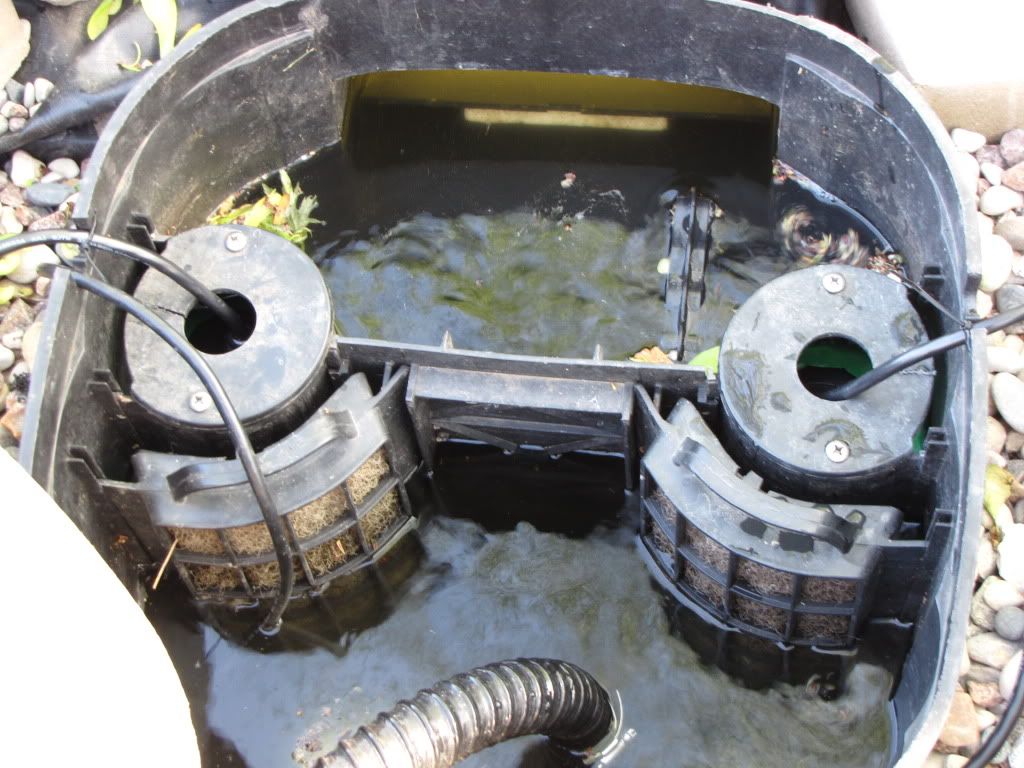 Took a hour to do both sides and now when the water clears up, I can take it out and put it away for next year. No having to run hoses or running a new pump. Still is just the same as using the housing that it came with, just not nearly the hassel.