Joined

Jul 11, 2007
Messages

1,194
Reaction score

384
Location
Hardiness Zone

5a
First chance I've had to grab some new pictures this month. I desperately need to thin out what's in the water... If only I could
find
the water?
I'm sure its there somewhere...
Keep going...
Wait -- maybe?
This is what I have to deal with when trying to feed them every day. I think most of the food gets in the water though.
It's not any better from the other side. There is a waterfall back there by the fence...
At least the fish seem to be enjoying their seclusion. For reference, the irises to the left have some leaves standing nearly 7 feet above the ground -- and their bulbs are all down under water.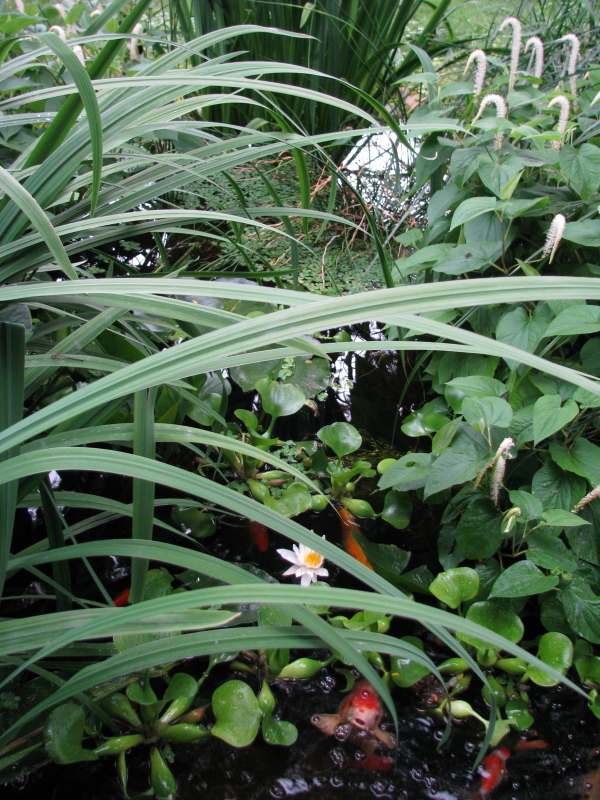 The bench was a great idea last month. Now I can't see the main pond at all while sitting.
So if anyone is in the area North of Denver and wants some irises or hardy umbrella, send me a private message. Sorry I don't have time to try and figure out shipping this year. I'll probably be listing on freecycle as well, this is just getting crazy...
Sorry fishies, but I want to be able to see you again!