Joined

Jun 10, 2017
Messages

53
Reaction score

45
Location
Hardiness Zone

9
Country
Hi, I introduced myself where appropriate. Would appreciate help withsetting up my 1st pond (s).
I live on a hilltop (1200') within sight of the mediterranean coast, equivalent to zone 9 with summer temp up to 100+ but can snow/freeze hard in winter.
Tap water is soft (TDS 90 p.p.m., KH 3, pH 7.5). Location is south-facing but in summer shaded part of the day by oak and vines.
Plan is to have 3 tubs: 1500, 350 and 275 liters (around here they use them for winemaking, arguably a better purpose). The big tub would overflow in the 350 (only one kept about 2/3 full) from where a pump would send it uphill (about 4' head) to the 275 liter from where it would overflow to a stream that runs back to the 1500.
URL=
http://s1108.photobucket.com/user/Paul_Sabucchi/media/20170608_150150_zps73yzbwbv.jpg.html
]
[/URL][/URL]
I was thinking of keeping just small resilient fish, looking at Turkish killies (Aphanius mento - a little worried if they would be ok in my soft tapwater) or japanese ricefish that are ok in hot mediterranean summers but survive winter freezing (breaking up the surface ice) so very small bioload, hoping some water hyacinth and waterlillies could take care of the waste.
The time it is going to take me to dig holes for the tubs will probaly allow me to read some pond setup guides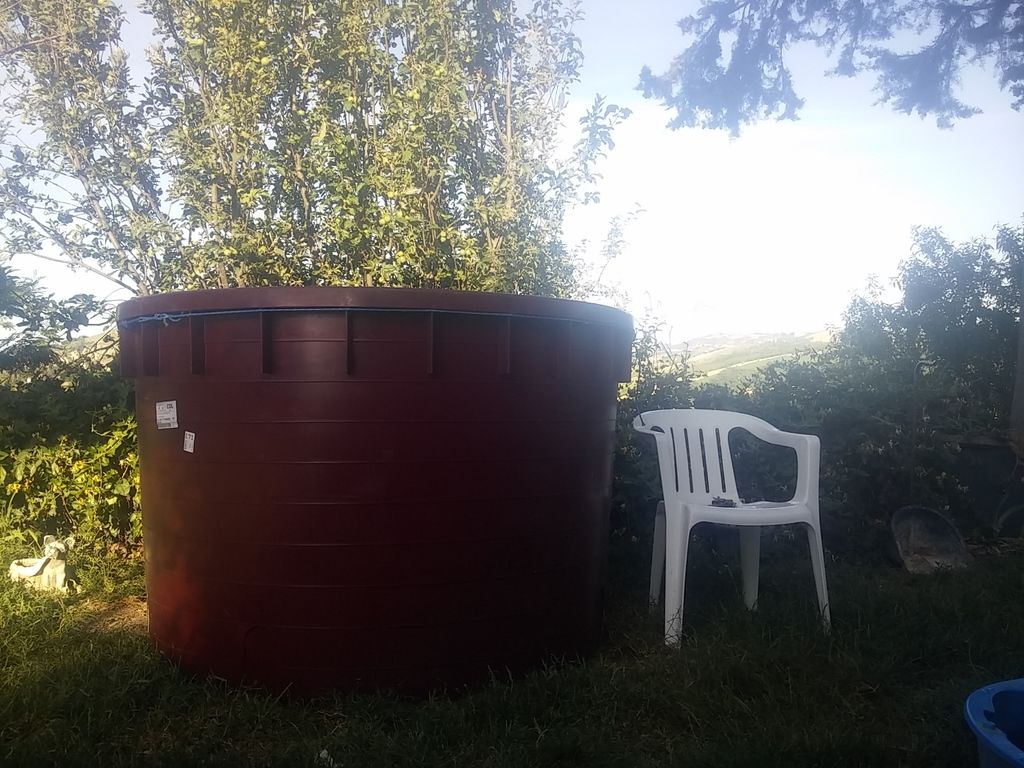 But again advice most welcome.
Ciao
Last edited: