Hello,
I am building a feature water wall similar to the one in the image below.
In my case, there will be 2 waterfall spillways. I will be using the following spillways.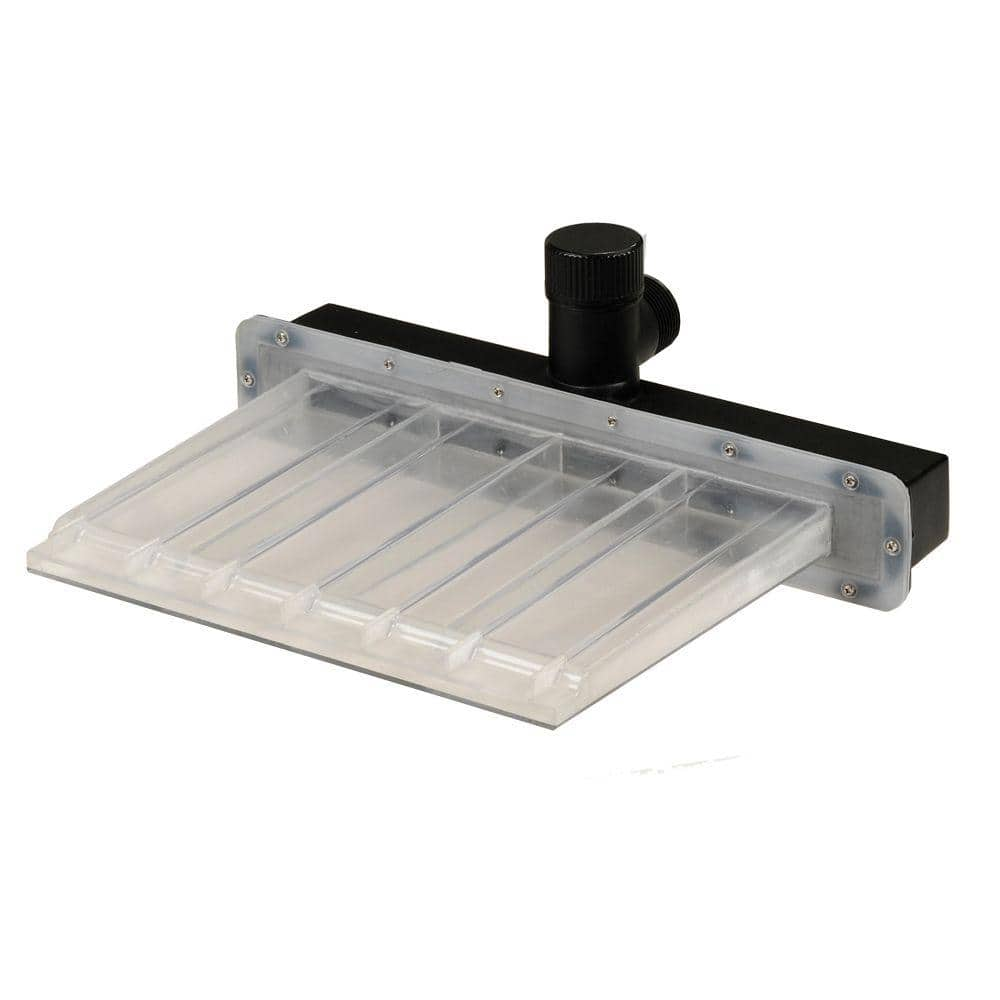 Easily add a glowing 14 in. waterfall for your pond, retaining wall, or disappearing water feature with the TotalPond Waterfall Spillway with White LED Lights. Its bright, long-lasting LED lights produce
The plumbing will have a submersible waterfall pump => submersible UV Clarifier => Split plumbing to each waterway.
I can not find the right fixture to split the plumbing. I will be using the following pipe for all plumbing. What type of splitter or T junction is recommended for this.
Connect equipment and accessories with TotalPond 1 in. inner diameter (ID) Corrugated Tubing. Tubing allows water to flow from a pump to the rest of your pond equipment. Easy to install, this spiral-wrapped,
Thanks