Joined

Jul 26, 2017
Messages

23
Reaction score

5
Country
The pond is 1.72m long, 1.2 m wide and .69 m deep.
The surface area is 2 m squared (probably a bit less as it is not a rectangle).
Is this big enough? This is scenario A
Width wise I have 1.93 meters to the raspberry bed (so can only add 30 cm that way).
Lengthwise I have 0.6 m to the first branches of the apple tree and 1m to the gooseberries so I only have .3m each way.
So the maximum I could have is 2.32 by 1.5 giving 3.48 ms squared, scenario B
However I think that is too big - and I am fed up with digging and mess. I could add a shallow shelf 10 cm to the width and 10 cm to back. Or maybe slightly less this is scenario C
A) Is ok now or would scenario C be a lot better?
I attach a photo, this will only have wildlife and is in South London.
I am hoping to put the lining in soon, but want to make sure it is as good as I can get it.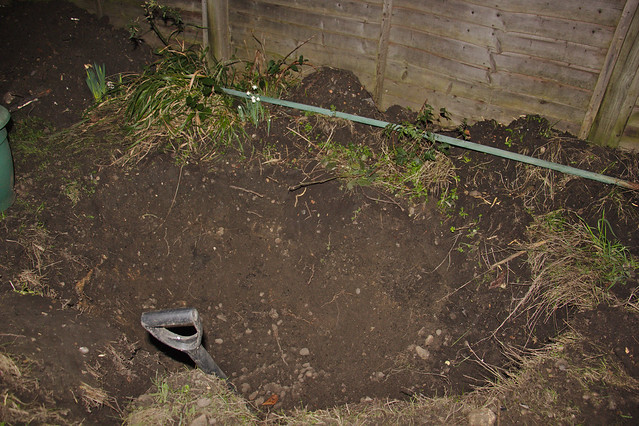 Pond IMG_0292
by
davholla2002
, on Flickr