You're In My Spot
I was taking some pics of a green heron at our pond the other day and got some other shots
as well. In tribute to Sheldon Cooper's "You're in my spot."
"You're in my spot"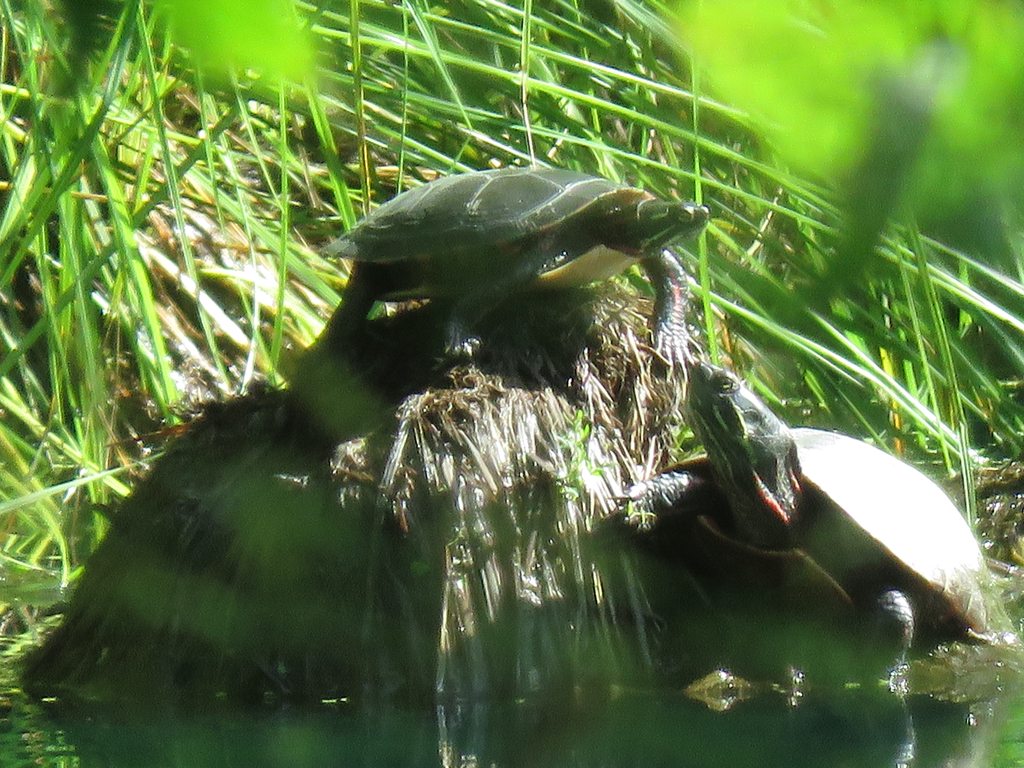 "Go away"
Green heron
"Nice spot"
Their necks are much longer when they stretch out.
Incoming wood duck. A young male that is now venturing
out on his own.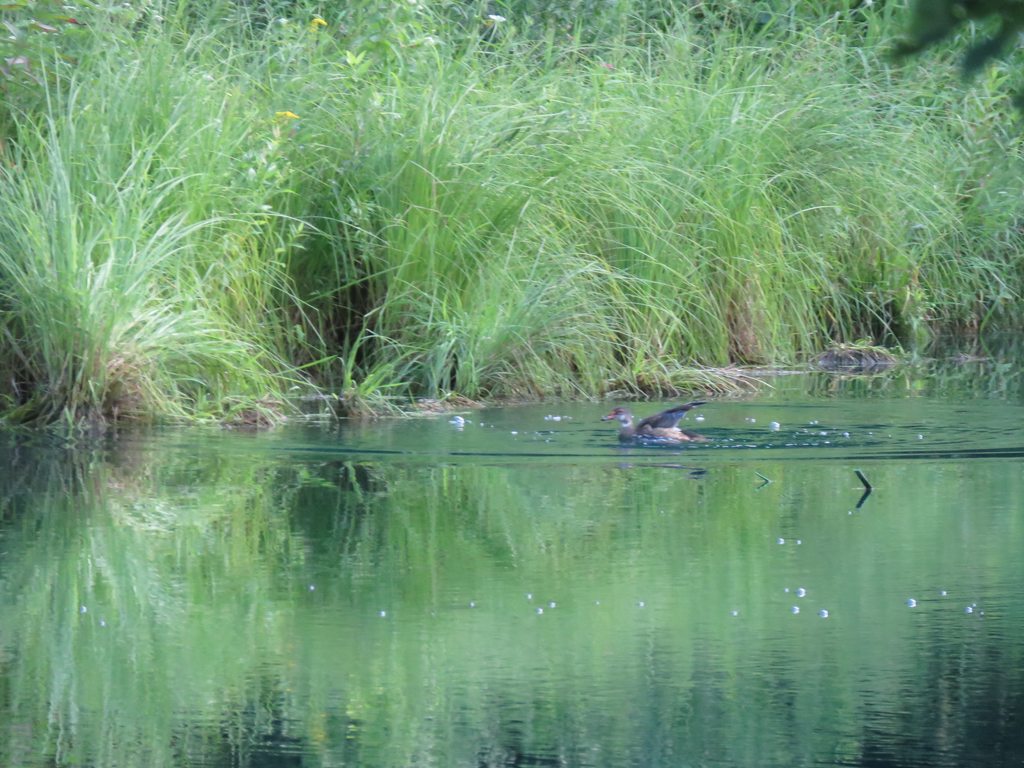 "You're in my daddy's spot"
"Go away"
Here's proof from a pic taken a few months prior
that he was indeed in his daddy's spot.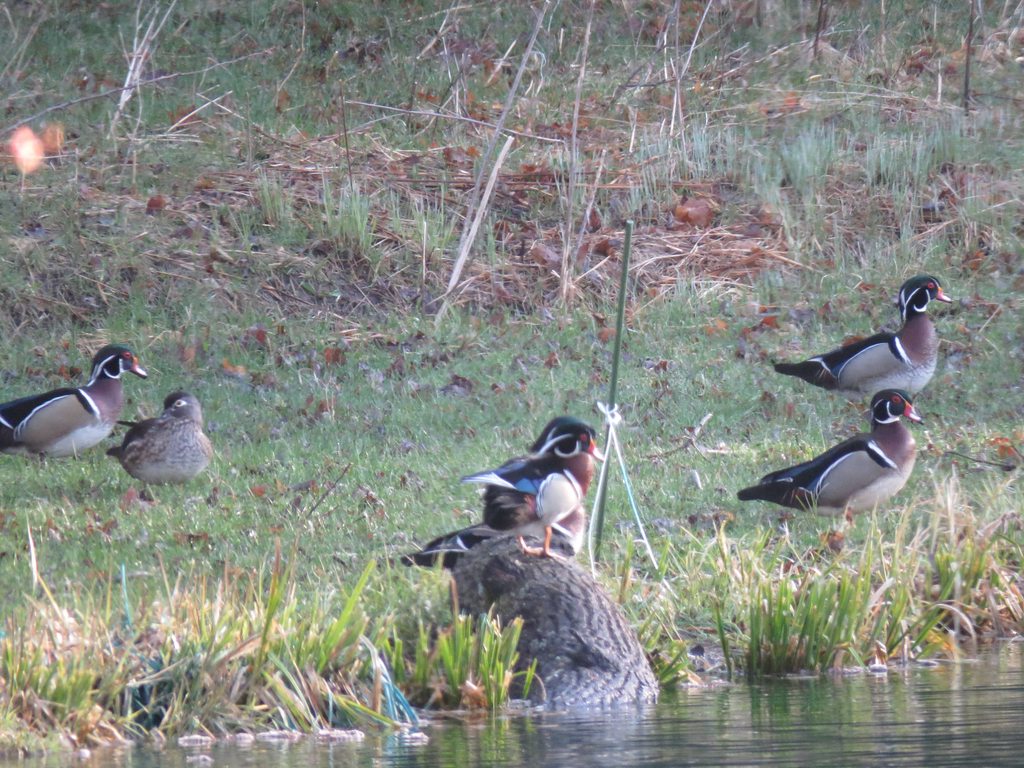 "Nice spot"
A pair of them, but why are they looking up?
Incoming Great Blue Heron.
"You're in my spot"
I got lucky with that last shot as I was just taking pics of
the green herons, when the blue heron flew into the frame. The
green herons left at warp speed.
I've never gotten pics of two green herons at the
same time, nor have I ever gotten pics of a wood duck and a
green heron at the same time. Cool beans.
Here is another pic of the basking log from a few months ago.
That log is one my wife and I struggled with to get it to the pond
last fall. We put it in for the turtles to bask on, but it seems to be
"the spot."
"Everyone knows this is my spot."
Why we put the basking log in the pond.
"Quit laughing, haven't you ever molted feathers before"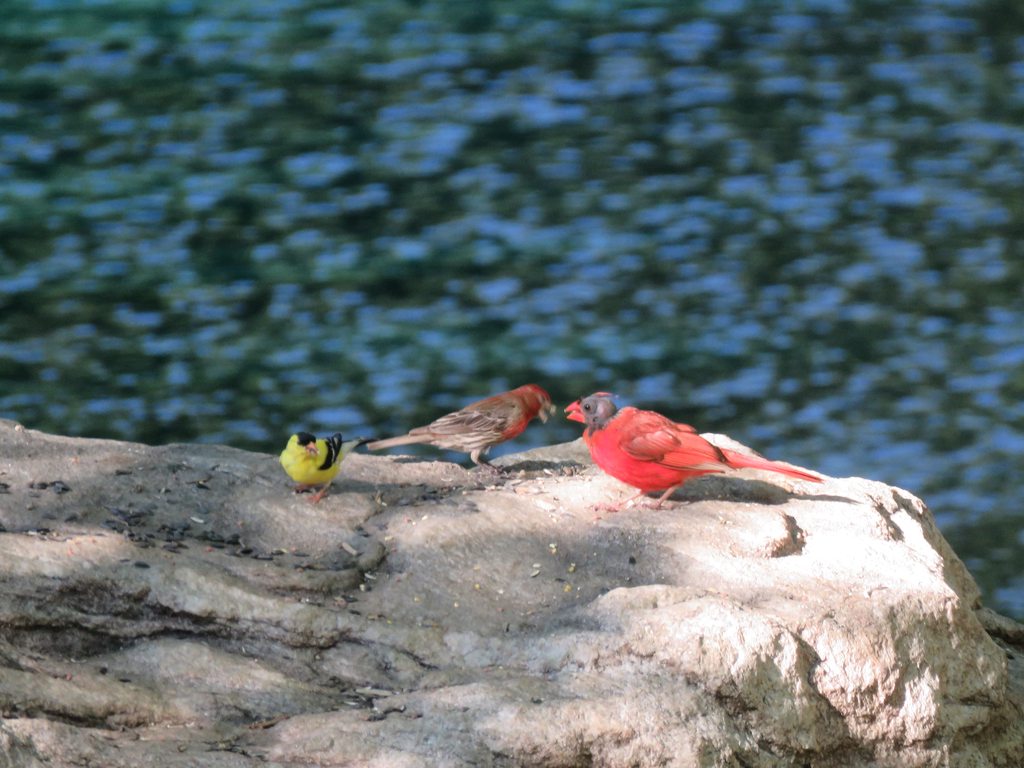 Last edited: