First post. We bought a home in northern central Michigan when we retired 3 years ago. The 1/2
acre pond is part of the homes geo-thermal heating and cooling. I have some monster hybrid bluegills, perch,
and bass, and supplemental feed the hybrid gills for about 7 months out of the year.
The wildlife the pond attracts is amazing.
Summer view
Winter view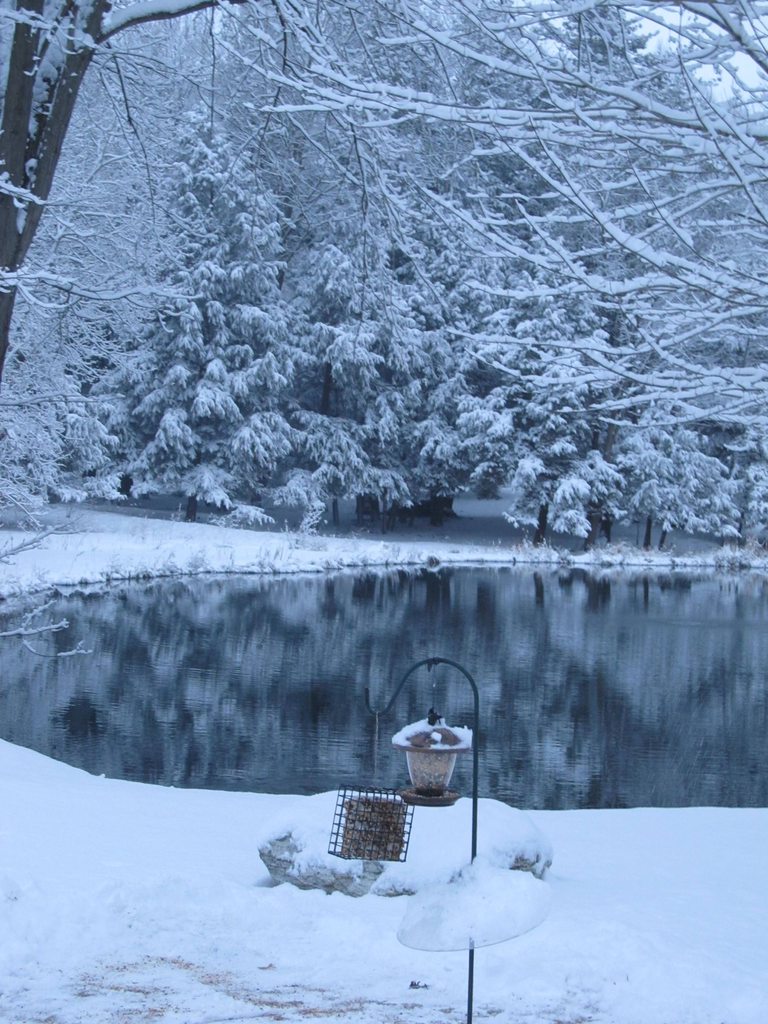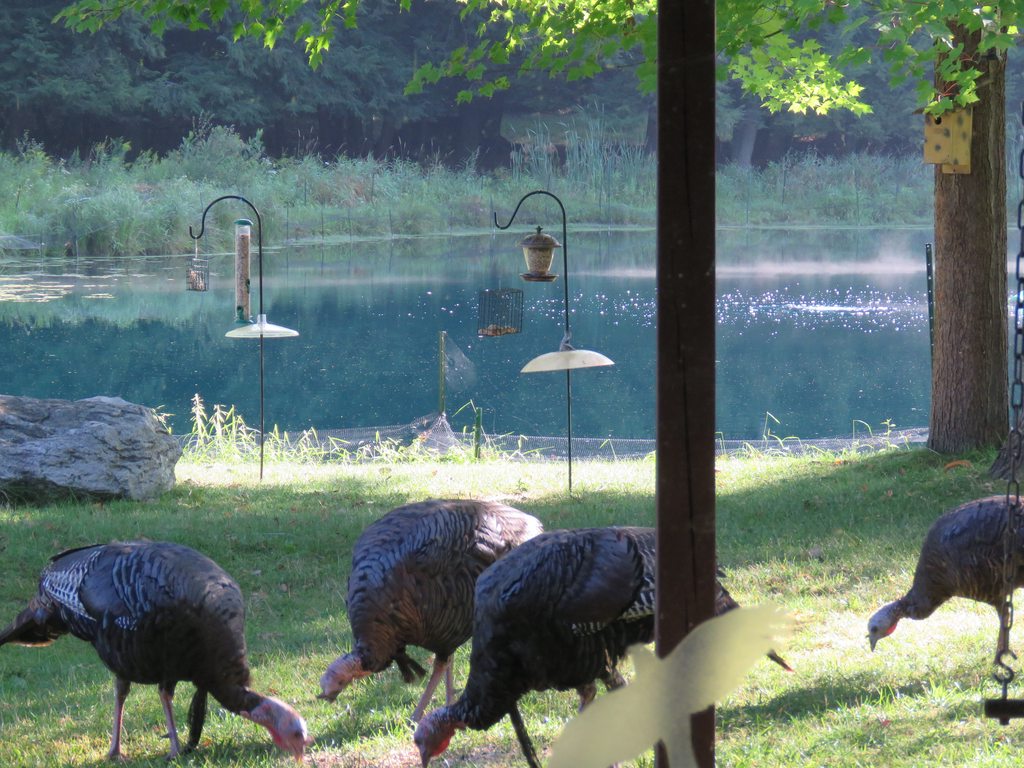 Last edited: