Hello everyone. I started installing a pond over 4 yrs ago. Did some research, dug a hole, added a liner and some water but decided the location was all wrong and filled the hole back in! After just a little more research, like 4 yrs worth, we are ready to try again. I'd love to share the journey with you all and get your advice and feedback.
Main pond will be about 10' x 15' x 3' with a rock ledge, near vertical walls, bare bottom, one or 2 small steps in a corner for stairs, no plant ledges. Main pond will overflow into a gravel pit which will house the pumps and act as a large skimmer (negative/vanishing edge skimmer). A hydrive 4800 (5100gph @250 watts) will feed the 3ft waterfall which will be the start of a 22ft stream that enters into the pond. A second pump, not yet purchased, will feed the 10' x 3' x 1' bog and empty into the pond by way of a small 4ft brook. Simple right!?
Some background info for anyone interested, by way of pictures.
The area
The yard right after filling in the old pond (Then)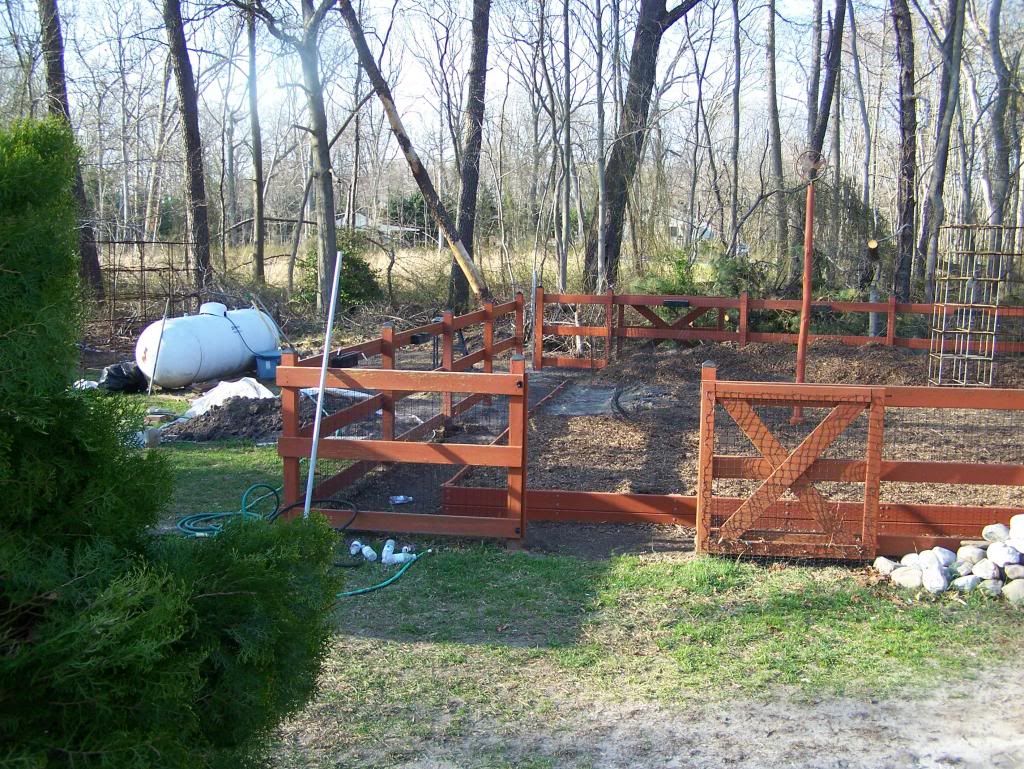 A little to the right, our first baby rock pile, it's so cute! The 1st pond was to the right farther wedge into the corner of the house.
Back over to the left
Left further
Moving between the garden and the shed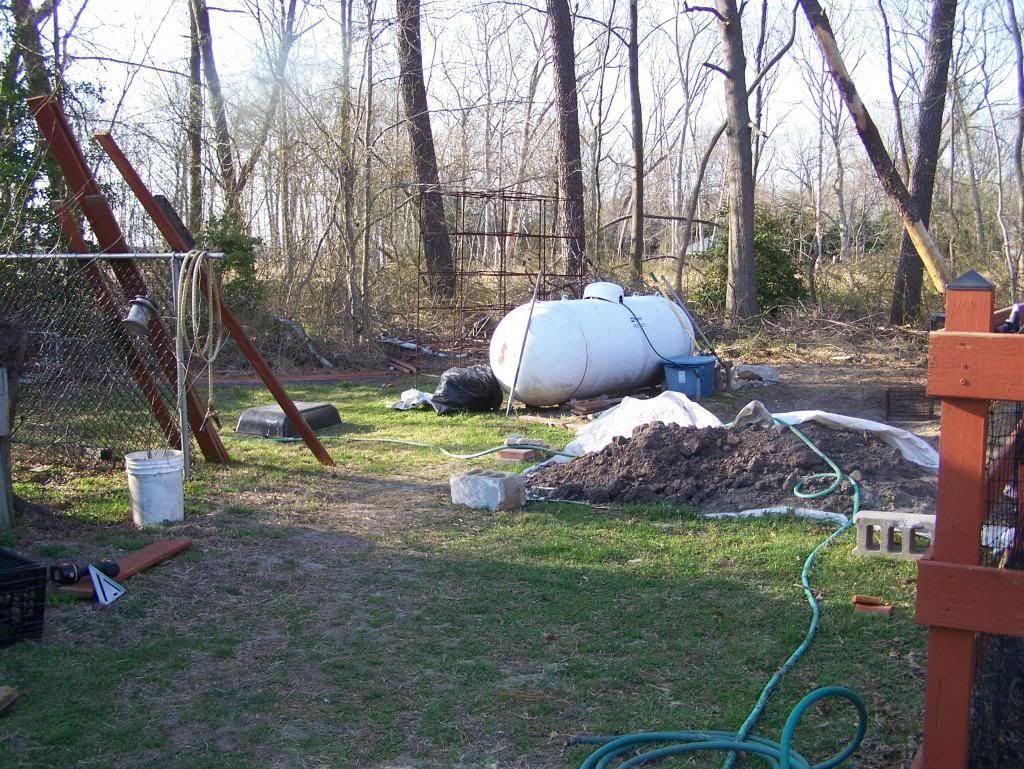 Moving forward from there and turning left
Forward more and turning left more
And a nice stump to remove
And Now! Well last yr actually.
Stepping off the deck looking left. Removed the propane tank, shed with 1ft thick concrete floor, dog pen, small metal shed, solar panels for the pool and that huge stump which took weeks! Added a fence around this whole section of yard.
From the back corner of the garden behind where that propane tank was. Build a new screen house, one of the main viewing areas for the pond.
Looking from the opposite corner of the last photo.
And from the back corner looking back towards the house. The little room on the deck will probably be moved next year. Most of those bushes have been removed too and the composter is moving.
Next post we will talk about details but this one is long enough. Any questions?