Hi everyone - I'm new here and new to this "hobby" as well. I realize that most people here are building much larger set ups, with a pond, fish, etc but I'm hoping my small project is on topic for this forum.
I am building a very small zen garden type area in my yard and decided I want to build a pondless waterfall there. I am building it myself and trying to do it as inexpensively as possible, but I don't want to cut corners and end up with something that doesn't work properly.
Below is a picture of the area - I started clearing it and getting some ideas. It would be great if anyone could give me any tips, and let me know if I'm on the right track or not.
The main thing I'm trying to figure out is what size pump I need, and how big my water reservoir has to be. I would say the water has to travel around 3-4 feet high, and is only traveling around 4-5 feet in length from pump to the top. I was planning on using 2 rectangular upside down milk crates to house the pump and sit in the reservoir so that I can place stones, etc on top. The crates are 13"x19"x11" and I would have two of them side by side--- so I calculated I would have a water reservoir that is around 23 gallons. I was also planning on getting a 1000gph pump. Is this realistic or am I completely underestimating what I need? I've read around bunch and most people have set ups that are much larger than mine. I can't imagine that I would need a stronger pump than this? But I am worried that maybe 23 gallons won't be enough for the water reservoir
Any advice either about the pump/reservoir issue, or general tips about my construction would be greatly appreciated!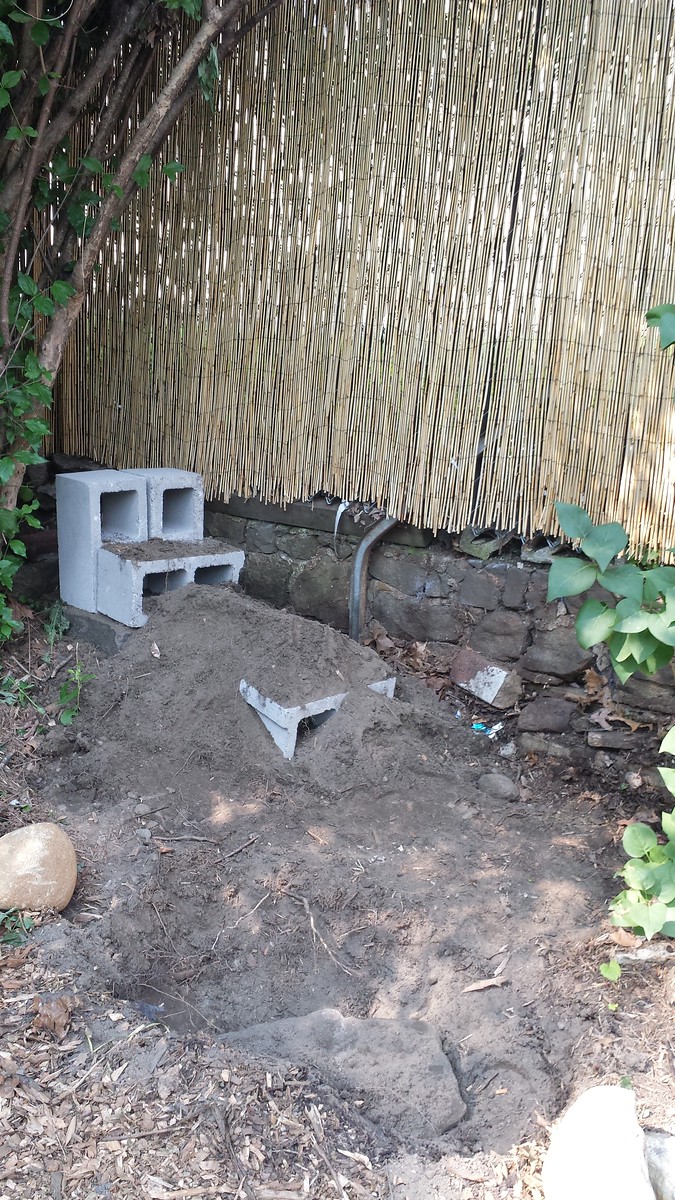 Thanks,
H