I have reached pond nirvana
Joined

Apr 17, 2012
Messages

2,249
Reaction score

1,612
Location
Hardiness Zone

1a
Country
They all have outlandish claims of how many gallons they're supposed to filter and are usually a pain to clean.
My first pond came with one of these.
They were enclosed and partly hid in the ground. I hated to clean mine because it was in an awkward position to open. I had to walk up to the top of a slope, remove pads, walk back down to spray clean the pads, climb back up, then close and seal the lid while making sure no mud/soil was in the seal. If I had gotten soil in between the lid and body, I would have to bring up the hose up and rinse everything off. And I would have to do this rain or shine.
Most of the ones I find now are shaped like this:
Some of them have UV filters but I've never felt the need for them. In fact, you should never need them. And some of them have special handles which you can pump to clean the pads inside but I don't think you can clean them well if they are really gunked up.
Some of them have filter pads inside like this: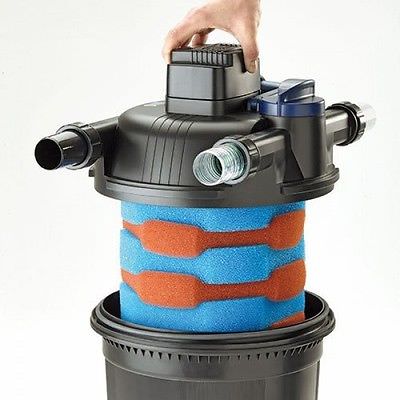 or like this:
but I've never liked using fibrous pads as media because as soon as the outside is clogged up, the insides of these pads are useless so the useful surface area is just the outside of the pads. These cylindrical shaped pond filters can cost anywhere from $100 to $600 depending on size.
Some of them have a box shape with a larger capacity of pads:
But I feel the same way, once the outsides of these blocks are clogged, the insides become useless. And you would need a very fine pre-filter to ensure that very clean water comes in. And that means a lot of maintenance for the pre-filters.
Here's a double: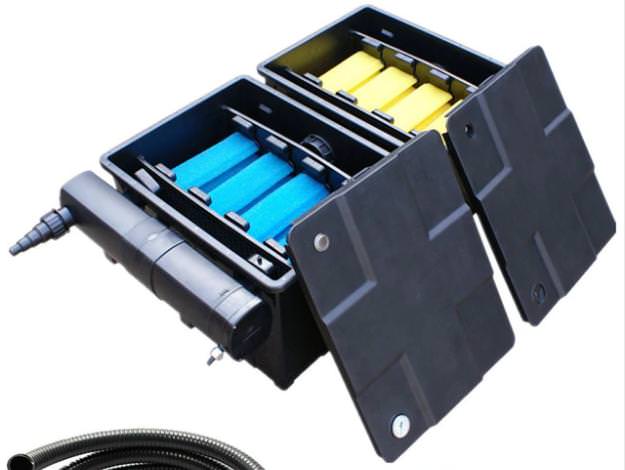 It's $280. Or you can buy triples which proportionally cost more. At this point, they just seem like Skippy filters to me, a box with some kind of fibrous mat/pad media for bio-filtration but is actually more of a mechanical filter with some bio capacity.
Then there are some which don't pretend the pads are bio-filtration. They have pads that mechanically filter and balls for bio-filtrate: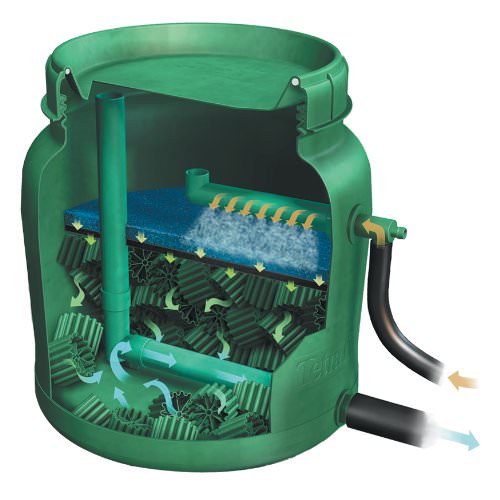 or
But these to me are a lot worse:
1) The surface area of the pads are so small that they must be clogged up in a few days during the active season. I have 6 sequential filter pad cylinders and my 700g pond can clog all 6 up in two weeks during the active season. I can imagine the poor owner unscrewing the lid every few days to rinse out the pads as I used to do.
2) The number of bioballs is laughingly small.
Here's one for $109 with pads and balls:
The blurb optimistically recommends this for a 1500g pond with fish or 3000g without fish. The size of the box is 21" x 17" x 15". Personally, I wouldn't use this for more than a 500g pond with fish.
In all fairness, all of these filters are actually quite well designed, some of them with bottom drains, black flushes, debris trays, uv lights. But I think companies under-estimate how dirty fish ponds can be. From reviews I'm seeing people with 3-4000g ponds with 20 koi use a single one of these for filtration. Some of them are cleaning the filters 2-3x a day and they don't understand that clear water doesn't mean water that is chemically clean.
So I dug around to try and find what kind of mass market pond filter I would get if I had a 1000+ gallon pond and the only ones I would trust all cost over $1000. This one is about $1500 I think:
This is rated at 5000g (at some dealer websites) And I would throw in a bunch of bioballs for good measure.
I also found some multi-chambered ones (with or without vortex for settling):
A 5 chamber one, bit of an overkill.
Or I'd probably try and find an old bathtub and use that. They also sell a 2 chambered one:
But's like $300-500. At this point, I think it's just best to go DIY. You can buy all the innards of these filters anywhere, the balls, pads, pipes, etc. And the containers can be pretty cheap. This commercial grade trash can is about $50.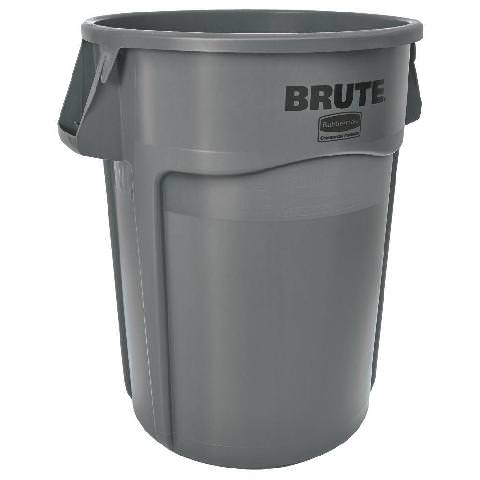 In summary, I think the cheap commercial mass market pond filters are not robust enough for anything over a 100g to 300g pond with any fish in them. And almost everyone I've seen here have over 1000g ponds. Any realistic commercial pond filter would be too expensive, so the best route is DIY.
Last edited: