Joined

May 18, 2011
Messages

367
Reaction score

229
Location
Hardiness Zone

6A
Country
I already asked this question in my pond build thread, but I'm not sure many people are following that, so I'll ask it again here.
I'm building a 2000 gallon pond with 4" bottom drain. It will have some shubunkins and koi, but I'm not planning on having it heavily stocked or a heavy fast-growth feeding cycle. I will be using a 4200 gph pump. I had originally planned on putting the pump right on the end of the bottom drain and pumping into the biolfilter until I was told this was not a good idea and that I should use a settlement tank. However, after reading up more on this, I found the settlement tank size should be 10% of the filter flow, which would mean I'd need a 400 gallon settlement tank, which I won't be able to do. So I could set up a mechanical filter before the pump, but I worry about how often this will need to be cleaned out. I was told it would need to be done up to daily, which is too much for me.
Here is a diagram of my previous pond plans before hearing about the settlement tank: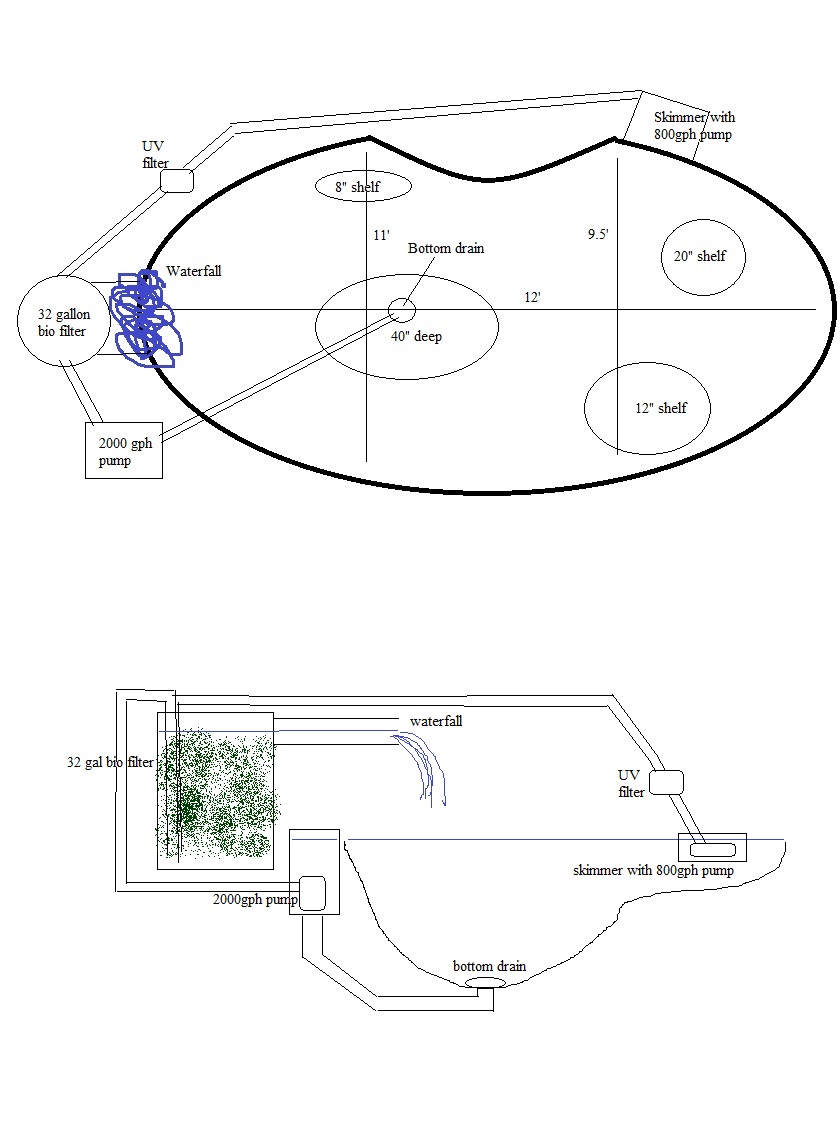 So what kind of options do I have here? Or have I already figured out the two possibilities?